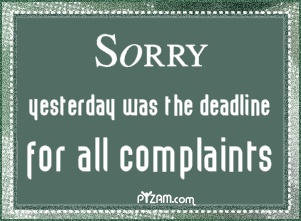 There has been a lot in the media lately about "the list" that Chicago Police Superintendent Jody Weis recently handed over. It is reported to contain a list of officers who have repeatedly been accused of misconduct. According to the Chicago Tribune, "Weis said he still plans to appear Monday before U.S. District Judge Robert Gettleman, who ordered him to explain why for weeks he defied a court order to release the list to attorneys. Weis said he still disagrees with the judge's decision because releasing the list would harm officer morale and could lead to misconceptions about officer conduct. But, Weis added, he must comply."
I found this interesting because in the past, when these lists have been demanded, they have always been refused, but then again, in the past, the Police Superintendents have always been Chicago Police Officers, and in being one, even as "management" they would have to uphold and honor any binding agreements not to release these lists. Mr. Weis obviously did not want to go to jail over this yet reporters have often ended up in jail because they refused to give up a source.
On some levels, having a non CPD Officer at the helm allows a certain magnitude of organizational dynamics to occur when one is not constrained to mental paradigms that can occur when there are too many perceptual clogs entrenched in how changes can be employed. Outside perspective is usually a good thing. However, we are also looking at a complex organization that serves the citizens of Chicago and involves men and women who see and witness some of the most unspeakable acts that humans can do to one another on a frequent basis.
Back to the complaint lists. Why is releasing these lists a bad thing? Releasing those lists are a bad thing because the lists as they stand are extraordinarily misleading. The complaint list is just that, a list of people who complained about an officer. This is completely different from a Sustained Complaint, which has more merit.
What is the difference? Imagine you are an Officer and you've just written a parking ticket. John Doe comes running over after you've already gotten back into your squad car. John Doe is angry that he got caught parking in front of a fire hydrant, so he calls in a complaint. Now you have a complaint against you. It's a bad day — you see someone trying to drag a woman into an alley and you try to stop the guy. He attacks you so you need to use force to subdue him. Someone else walks by just when you are doing this and calls a complaint in. Now you have two of them. Later that week you arrest a 3 drug dealers and 7 of their customers are enraged that you are making it harder for them to buy drugs. They both call in complaints against you. Now you have ten complaints. Does this seem incredulous? Hardly. That complaint list is just that, a list of complaints against any officer.
There is another type of complaint, the ones most people probably think is what that list should be but it is not. For a complaint to be investigated, the complainant must sign an affidavit that this is true, and this of course means that if you are lying you can be subject to criminal charges. The State of Illinois put this in force a few years ago to cut down on the amount of potentially unfounded complaints (ie: the list that Superintendent Weis gave up). Once the affidavit is signed, then an investigation into the complaint can begin and then it can be determined whether it is with merit or not. For example, if you complain that a short, heavy, male African American officer tried to get you to pay him to let you out of a ticket but then the camera shows that you were the one trying to bribe the officer who is a tall, white female, one can safely figure this is unfounded.
So what does anyone get from the release of that list of "complaints against officers?" They get mostly misinformation. It also makes one wonder why, of all lists, why is the list that can be so misleading the one that is being asked for instead of a different one? It smells of an attempt at sensationalizing how "bad" officers are. The truth of the matter is that Aldermen and anyone else wanting a list that is misleading for whatever purposes should also be held accountable for their poor judgement.