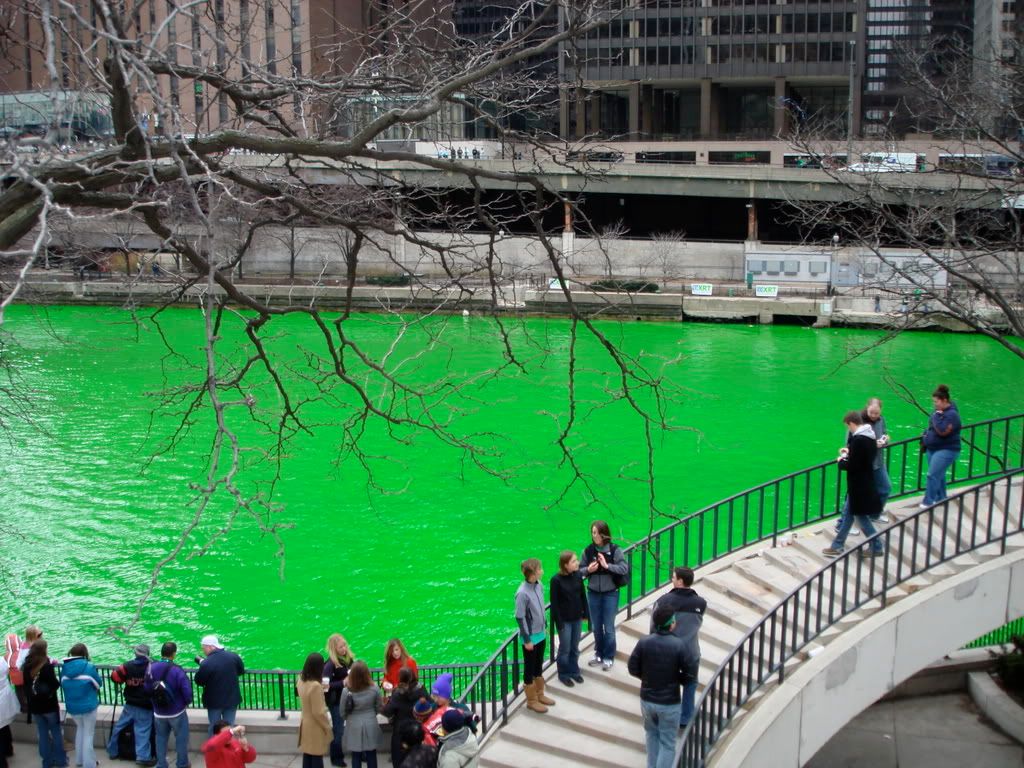 Anyone who knows me knows that I have a thing for the color green. Generally I love all colors, but I love a vibrant Kelly Green and generally it loves me. So what could make a girl happier than to have a great excuse to buy something for St. Patrick's Day?
In Chicago, on this day, everyone is Irish. Like most cities with large ethnic enclaves and a diverse population, Chicago boasts many ethnic centers, and the Irish certainly have one of the most well known centers on the northwest side of Chicago. Situated just east of the Edens and Kennedy Expressways and west of Elston Avenue is the Irish American Heritage Center. As any good marketing professional knows, there is a difference between organizations which serve a common interest and one which is elevated to the term, "destination" and The Irish American Heritage Center is a destination.
According to their website, the center provides "the very best in Irish culture through the arts, history, education, dance and social outlets… the Center boasts a 658-seat theater, library, museum, art gallery, authentic Irish pub, dance practice studios, meeting rooms and banquet rooms for parties" and it provides "a broad selection of quality educational programs in traditional Irish music, dance, theatre, film, literature, language, Irish customs and more."
The center houses an authentic Irish Pub, called the Fifth Province, on the first floor of the IAHC, for all the best in Irish entertainment. It is open every Friday and Saturday night, serving food pub food and drinks, and also provides live music. Hours per their website are: Friday, 4 PM to 1 AM, Saturday 5 PM to 1 AM, with pub food is served from 6 PM to 10 PM.
The center's museum was officially opened by the President of Ireland, Mary Robinson, on October 13, 1991. When visiting the museum you must be accompanied by a docent, so call in advance to arrange for a museum tour.
For more information, go to their website or check out the Irish Fest Chicago Website.
Irish American Heritage Center
4626 N. Knox Avenue
773 / 282-7035