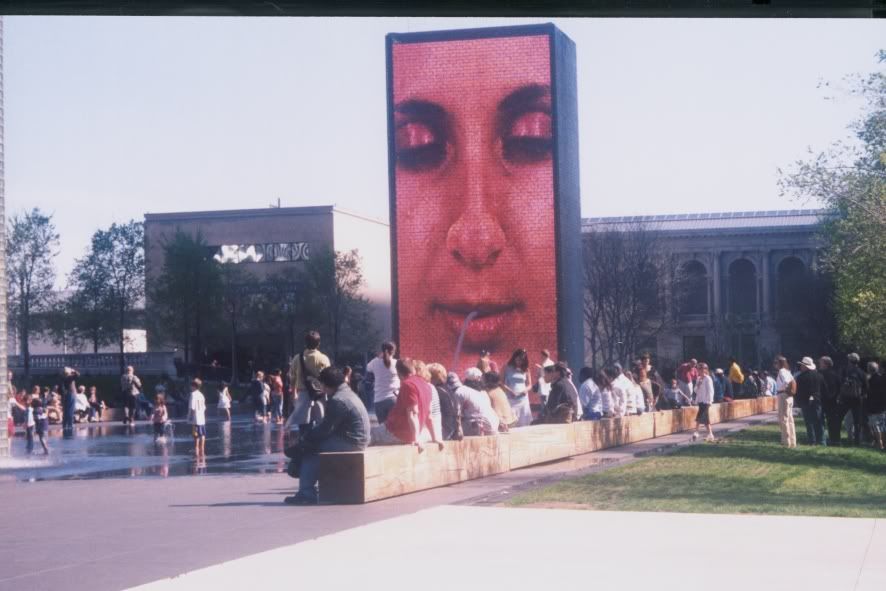 Last Friday, after running several errands on the CTA, I decided to splurge and get a beverage at Starbucks. Outside of Starbucks there was a Streetwise vendor. I don't buy their publications, mostly because I tend to not buy any newspapers because the inks on them really snark up my sinuses. I don't even have to be reading it, it can be someone sitting next to me on the bus reading the paper, and my sinuses start to trash talk to me.
Occasionally I will give out a Starbucks gift card, usually to someone who is in service, with of course my Tamale Chica Blog cards. As I was entering Starbucks the vendor asked if I would buy an issue when I left, or so it sounded like as the door was closing behind me. While I was getting my beverage splurge, I was inspired to buy a $5 gift card which I intended to give to the vendor, since my normal set asides didn't quite seem appropriate.
I'm generally very intuitive, and I can smell people who are panhandling just because they believe they can get money out of others. I can also sense someone who is really in need and this guy qualified. As I was leaving, I bumped into him in the entrance foyer. He had this slightly frustrated look on his face, as he was staring at the $2 in cash he had and asked if I could help him get something to eat. He seemed surprised and genuinely touched when I gave him the gift card so he could get a sandwich from Starbucks.
I have a soft place in my heart for people who are truly going through severe hardship. I'm not talking about the person who has wealth and assets but cries "poor" because they've taken a hit on stock valuation, nor am I talking about the professional panhandler who goes to the bank to deposit their daily take. I'm talking about people who, through circumstances that often they could not avoid, have no assets and the cash in their wallets is pretty much their total net worth financially.
I went through my own severe hardship once, and I know that many who were in my situation would never ask another person for money. Very few people knew how bad it was for me, since I hid my poverty well. I am blessed to no longer be in such dire straits. Back "then" I was barely able to pay my rent, and I have not forgotten how painful it is to make your food stretch for an entire week and to only go out on the generosity of friends and a family member, and where new clothing was an impossibility and even replacing a pair of socks meant having less to eat.
One of the real positives about Street Wise is that it helps people earn money by selling their newspaper, and work in any form is better for one's self esteem than none at all. Remember also that when we have these bitter cold days, there are fewer people buying Streetwise, so if you don't have my sinuses, do buy an issue from a local vendor. And remember, There but for the Grace of God go I.